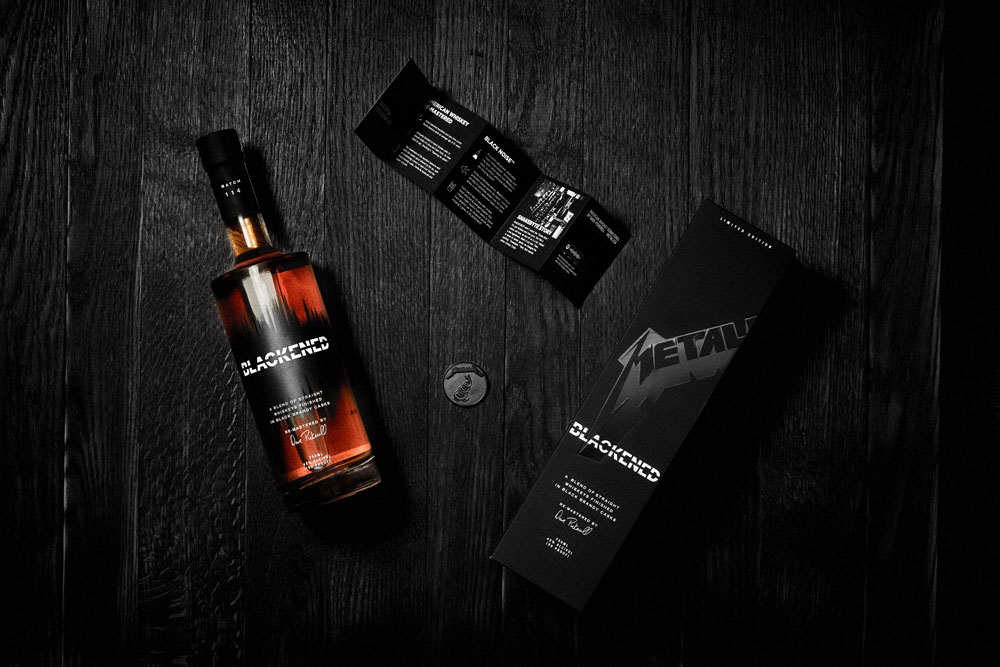 COLOR OUR WORLD BLACKENED®
22.10.2021
BLACKENED® American Whiskey is the award-winning, super-premium whiskey collaboration from late Master Distiller Dave Pickerell and Metallica.
The "Masters of Whiskey Series" was born from the core tenet of BLACKENED® American Whiskey and Metallica collaboration. This series combines strengths of Master Distiller and Blender Rob Dietrich and renowned whiskey makers to re-imagine craft whiskey and create more complex expressions. Each of these limited edition whiskies are finished to their own unique playlist which is blasted to the barrels using BLACKENED's proprietary BLACK NOISE™ sonic enhancement process.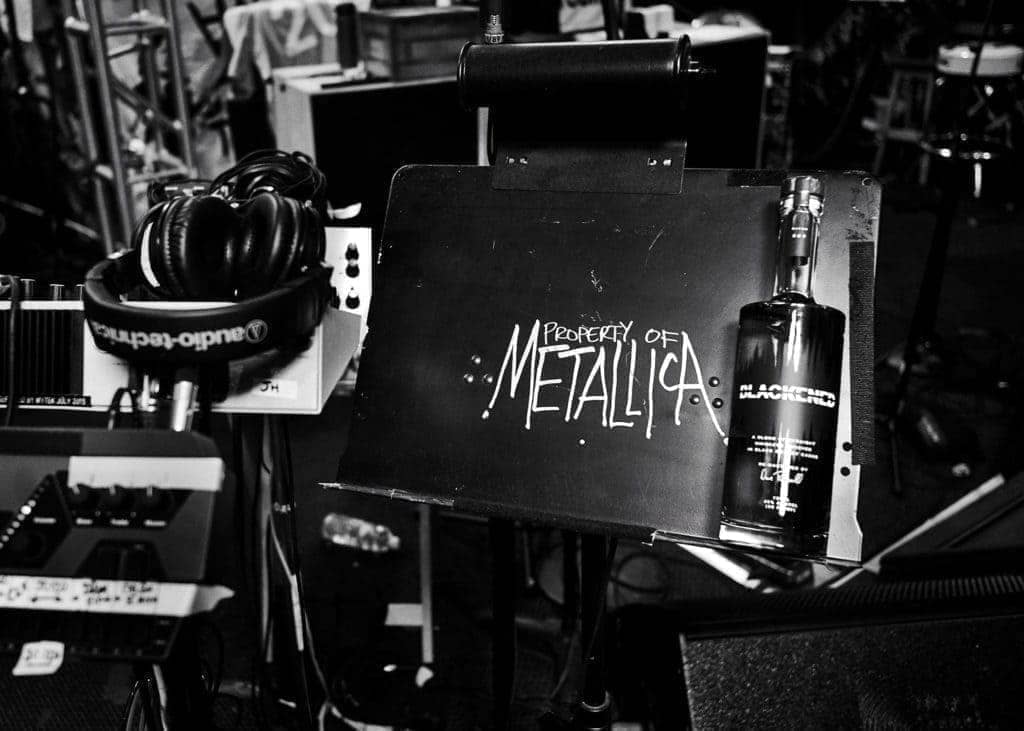 Each batch of BLACKENED has a unique playlist that was used to sonically-enhance the whiskey during finishing. As the well-aged whiskey rests in the finishing barrels, the music is played to the barrel causing the whiskey inside to move and interact with the wood. The movement of the whiskey and the amount of interaction depends on the song being played, so the variation of the music creates a slight nuance from one batch to the next. Throughout this process, Dave tests the whiskey to determine the optimal color and flavor profile for each batch.

Burnt caramel, oak & honey on the nose, with honey, cinnamon, allspice, dark fruit, clove and mint filling the palate. The finish is long and smooth, slightly creamy with hints of butterscotch taffy, maple and honey.
Images: ©2021 Sweet Amber Ventures, Inc.