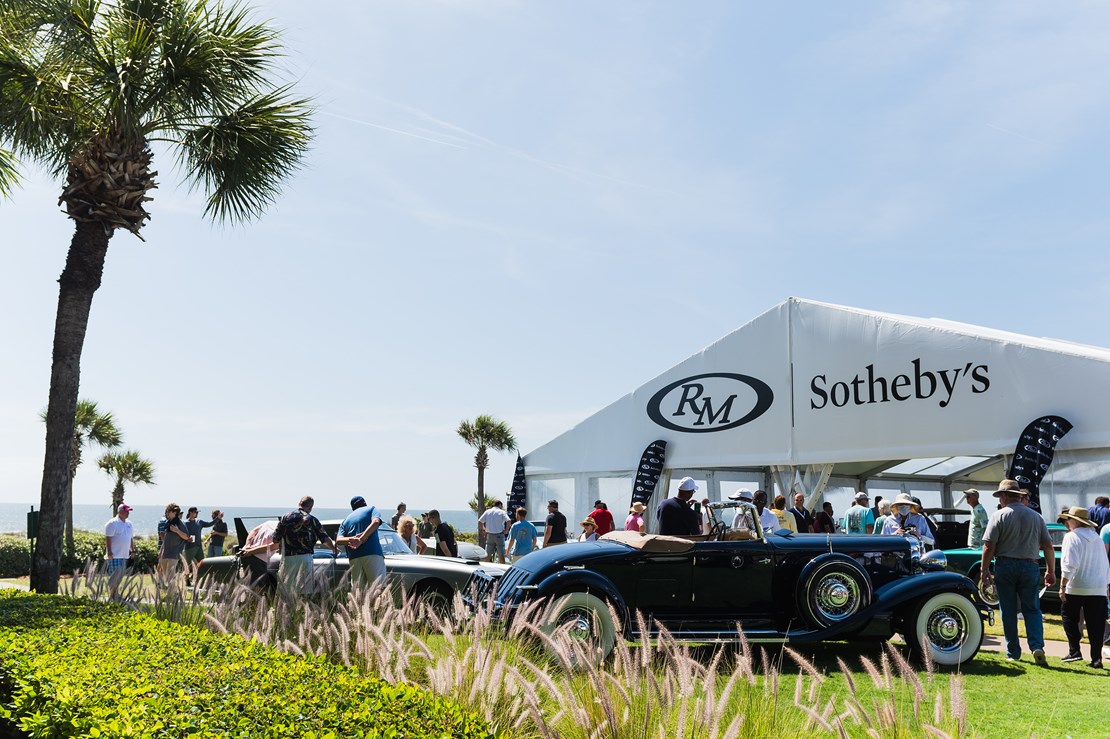 RM | SOTHEBY`S AMELIA ISLAND
RM Sotheby's has been the official auction house to the Amelia Island Concours d'Elegance, one of the world's most prestigious concours events, for over twenty years. Host to one of the most anticipated events for classic car enthusiasts worldwide, RM Sotheby's returns to the stunning oceanfront grounds of the Ritz-Carlton on 5 March for its annual Amelia Island auction.
Celebrating 23 years of impressive results along the sun-kissed coast of Florida, the lavish grounds and stunning views play the perfect host to some of the world's finest cars and collections on display. Walk the miles of pristine beachfront, experience the full-service spa and retail haven, enjoy the short walk to the Concours grounds, all while immersing yourself in one of the most exciting auction events- filled with energetic bidding the collector car calendar has to offer.