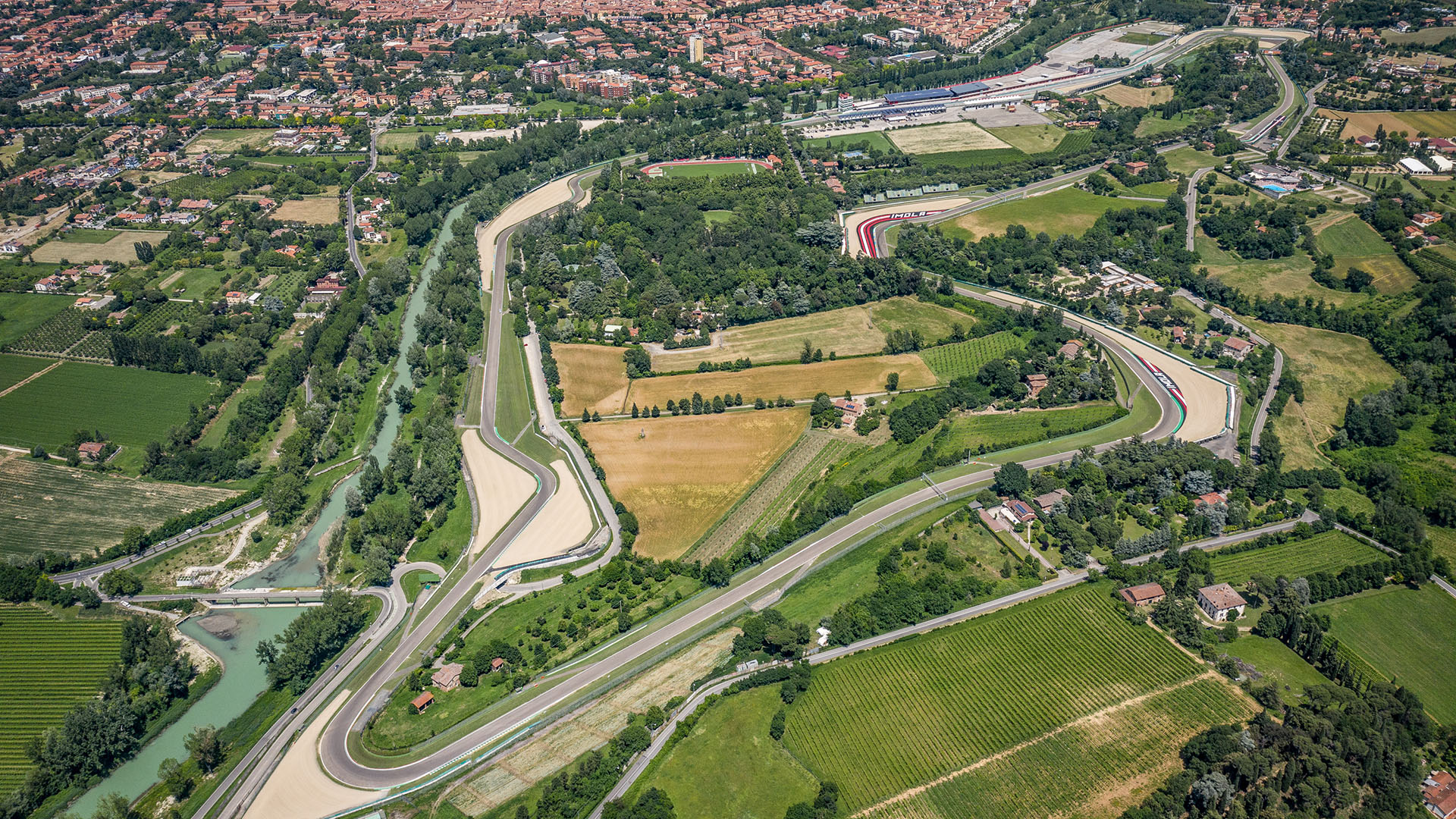 Autodroomo di Imola Enzo e Dino Ferrari
23.10.2021
The Autodromo Internazionale Enzo e Dino Ferrari is universally recognized as an extremely technical track, difficult to read, with complex curves and off-cuts: traveling at a high pace requires a professional skill level.
The circuit and the annexed structures have been part of a redevelopment and modernization plan that began in November 2006 and ended in September 2007. It was curated by the renowned German architect Hermann Tilke, who specialized in the construction of motor racing circuits.
In the summer of 2009 the Nuova Variante Bassa was created, in order to meet the homologation requirements set by the International Motorcycling Federation. This addition, designed to neutralize the slight right-hand bend characteristic of the track for cars, is located in front of the pit lane. In August 2011, the circuit was the subject of the resurfacing work on the road surface, an operation that involved 70% of the track.
https://www.autodromoimola.it/