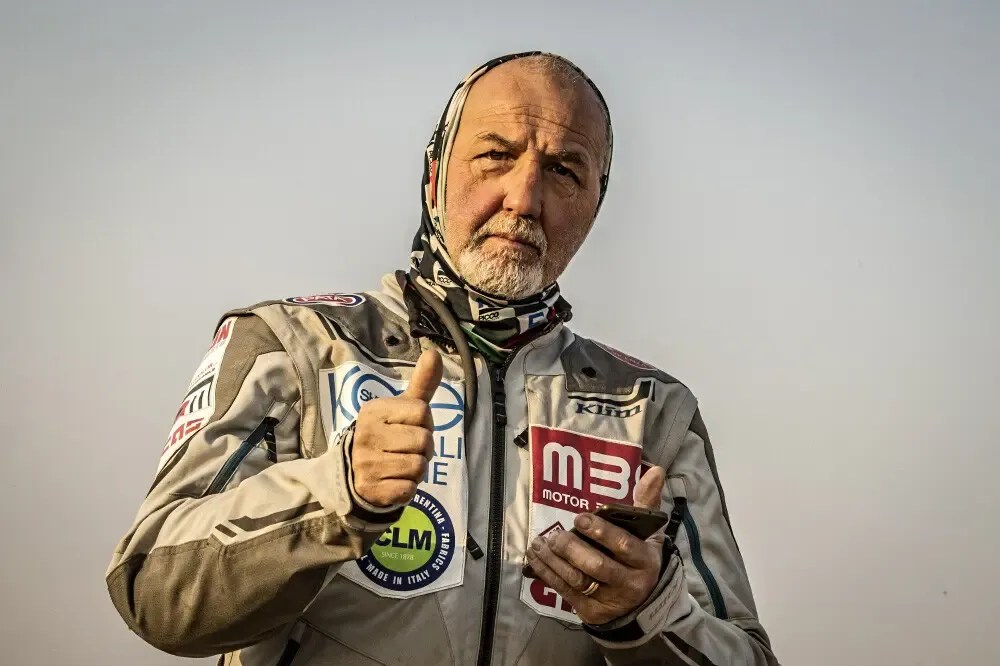 Fantic debuts at 2022 Dakar with 65- years old Franco Picco
08.10.2021
After achieving leading positions in Enduro and Motocross scene, Fantic is ready to make its debut in the world of Rally. And does so in the most astonishing way: participating in the 2022 Dakar with a brand-new bike ridden by one of the most charismatic pilots in the Rally world.
The name of thise pilot is Franco Picco and next year he will collect his 28th presence at the famous desert race. The official Fantic racing bike will be unveiled at Eicma 2021 even if some of its main features are still available. It will in fact be equipped with a 450cc single-cylinder 4-stroke engine, especially designed by the Fantic Racing Department for the 2022 Dakar.
Who is Franco Picco
Born on October 4th, 1955, in Vicenza, Franco Picco's racing career began in motocross. He won the Italian 250cc Junior Championship in 1976 and the Italian 500cc Championship in 1978. His debut in African racing happened almost by chance in 1985. At that time he was an official Yamaha Motocross rider who decided to participate in the "Dakar" to improve his riding skills in the sand. Right from the beginning Franco surprised everyone and led the race for many stages to finish in third place overall. Consequently, Yamaha decided that his future as a factory rider would be in off-road rallying, and he kept that status until 1990. In addition to numerous top finishes in the Rally Dakar, Franco also scored two victories at the Rally des Pharaons.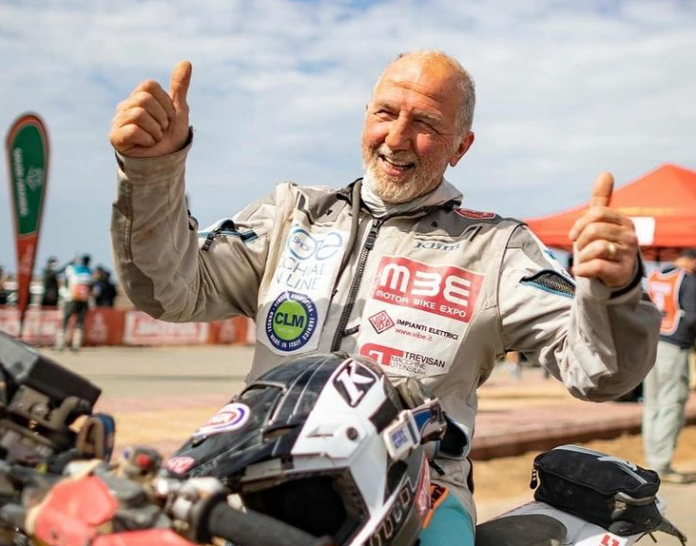 Highlights at DAKAR
2021: 43rd – Husqvarna – Saudi Arabia
2010: 23rd (Marathon class winner) –
Yamaha WR450F – Buenos Aires / Buenos Aires
2002: 48th – by car – Arras Madrid Dakar
2000: 36th – by car – Paris Dakar Cairo
1990: 5th – Yamaha – Paris Dakar (1 stage won)
1989: 2nd – Yamaha – Paris Dakar (1 stage won)
1988: 2nd – Yamaha – Paris Dakar (2 stages won)
1987: 4th – Yamaha – Paris Dakar (2 stages won)
1986: 10th – Yamaha – Paris Dakar (4 stages won)
1985: 3rd – Yamaha – Paris Dakar
Other wins of Franco Picco
1992: Winner of the Rally des Pharaons on Gilera
1991: Winner of the Transpaña on Suzuki
1986: Winner of the Rally des Pharaons on Yamaha
For further info visit: fantic.com