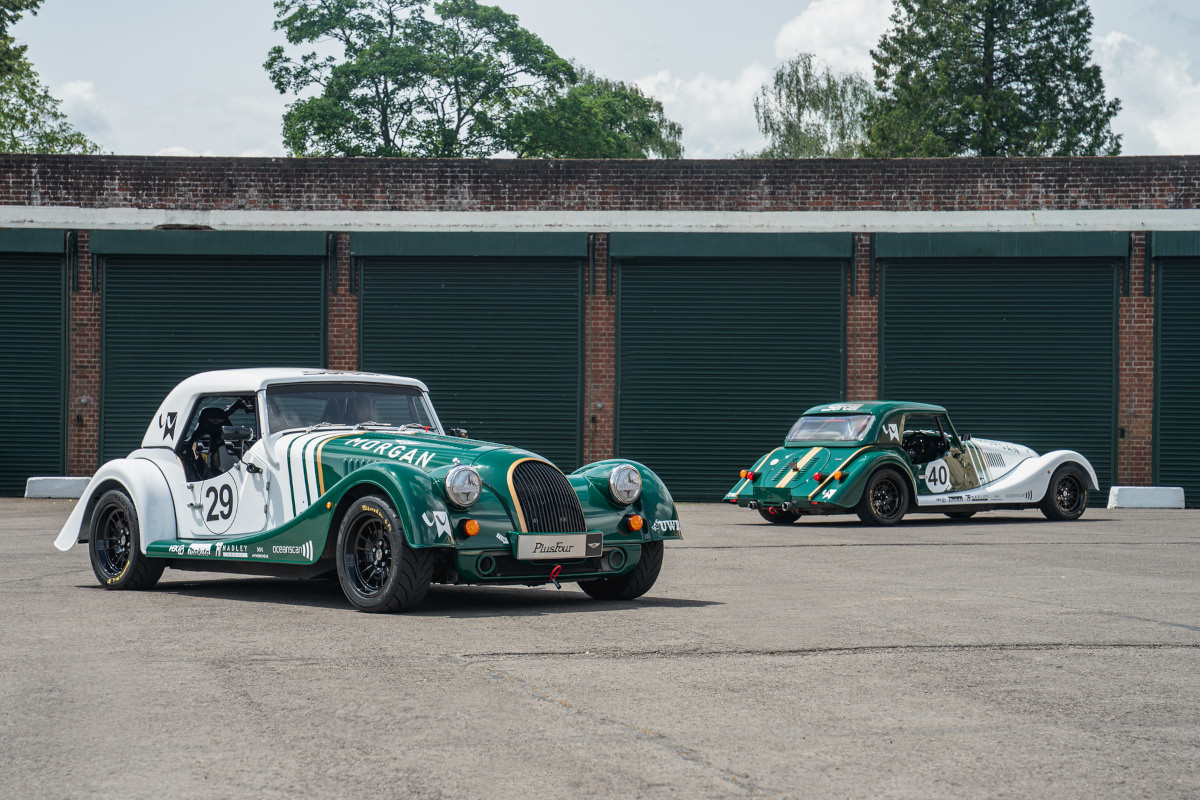 Morgan on show Auto e Moto d`Epoca
19.10.2021
The historic English brand that makes unmistakably retro sports vehicles is showcasing its 1968 Plus 4 TR 2str. A Plus 4 won the 24 Hour of Le Mans in 1962.
Morgan Motor Company is one of the oldest English car manufacturers. Established in 1909, it stands out for its attention to detail and the creation of exclusively handcrafted vehicles. Aluminium, wood and leather are the three base materials of a Morgan. The interior is finished with the most refined leather.
On show Auto e Moto d`Epoca at the stand, you'll also find the new Morgan Plus Six model and another custom-built English model: the 485 CST Caterham.
Compared to its base version, the CST 485 presents technical improvements to the distribution, brakes, aerodynamics and, especially, the presence of the self-blocking differential gear that precisely divides the torque between the two wheels, now fitted with wider wheels.