Formula 1 Bahrain Grand Prix 2022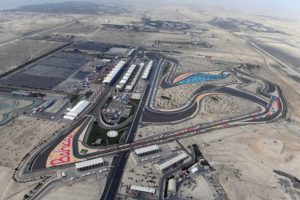 The Bahrain International Circuit (Sakhir) is a motorsport venue opened in 2004 and the annual Formula One Bahrain Grand Prix.
The construction of the Bahrain circuit was a national objective for Bahrain, initiated by the Crown Prince, Shaikh Salman bin Hamad Al Khalifa. The Crown Prince is the Honorary President of the Bahrain Motor Federation. TRL was asked to build the circuit, headed by Patrick Brogan.