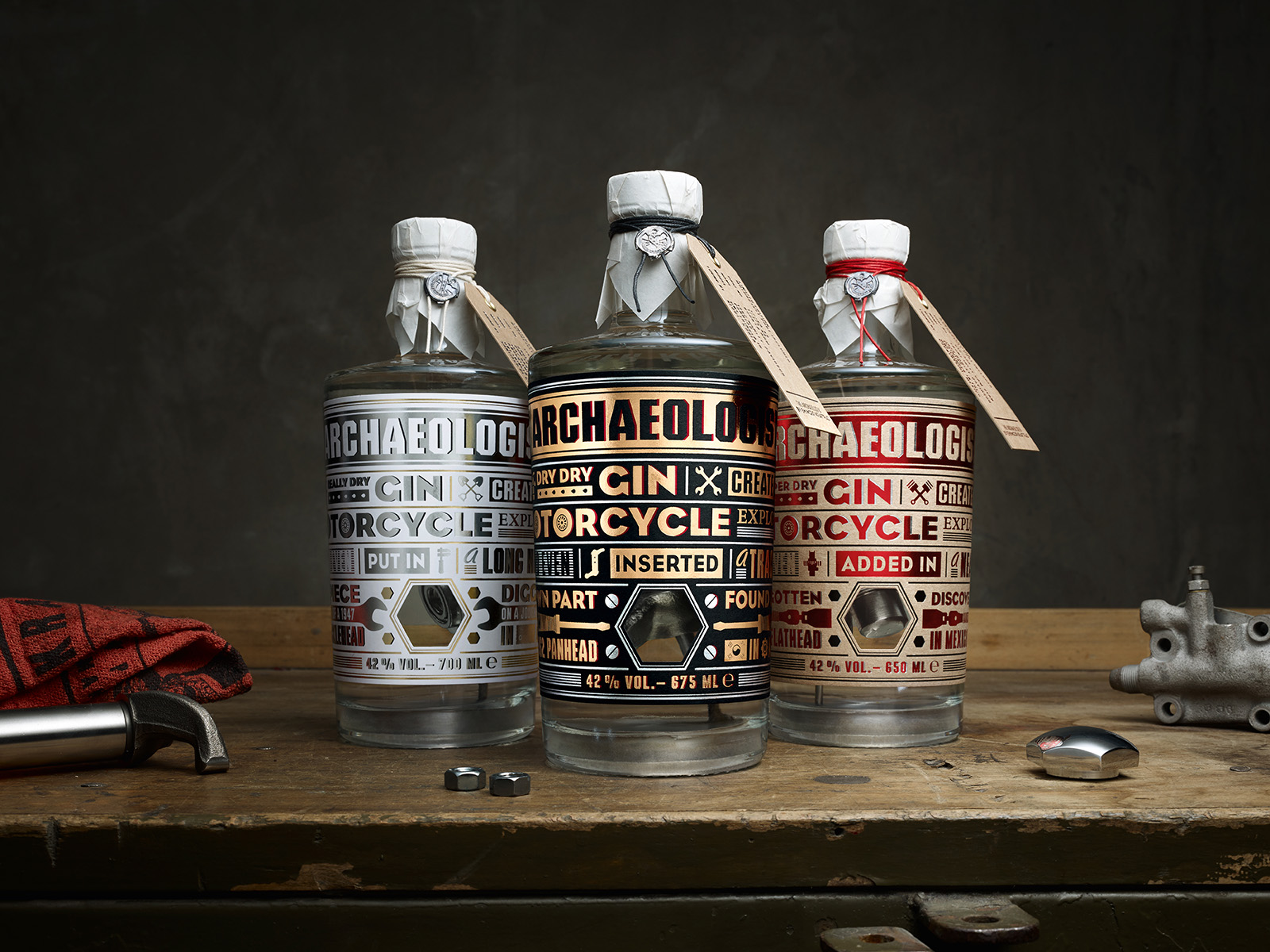 The Archaelogist Gin
23.08.2020
Like the motorbikes from Uwe Ehinger, The Archaeologist Gin is craftsmanship in every detail. Enjoy the Spirit of Classic Motorcycles.
'The Archaeologist' is a Premium Dry Gin – and the first spirit of its kind. Thus, it's filled in bottles together with original engine parts of legendary Harley-Davidson bikes Ehinger has discovered all over the world: 1939 Flathead camshafts from the Mexican desert, 1947 Knucklehead screw-nuts from Chile or 1962 Panhead rocker arms from South Korea. To each of these iconic machines, Ehinger dedicates a sort of tribute in the form of Gin.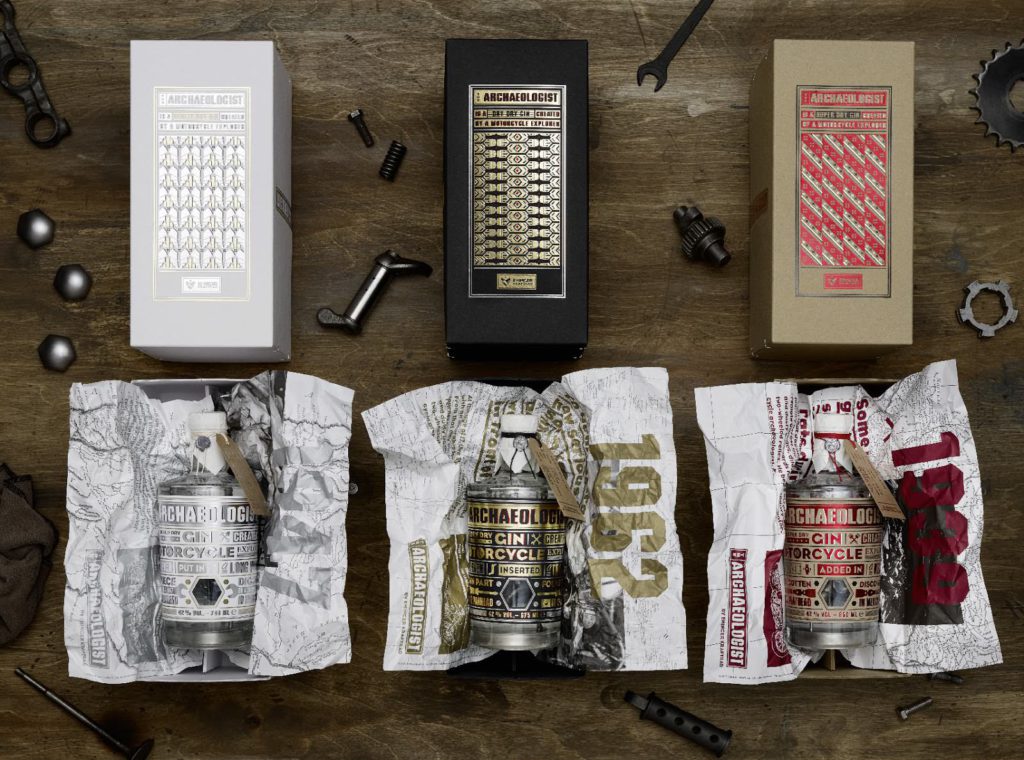 This unique design is completed by hand-stamped, tamper-proof seals and clenched hang-tags, each bearing the unique serial number of the engine part in its respective bottle.
Every single bottle of 'The Archaeologist' is a unique item and therefore as irretrievable as the era of the motorcycles it represents. Preserved for eternity – or at least for a very special night amongst motorbike enthusiasts.
Images: © Ehinger Kraftrad