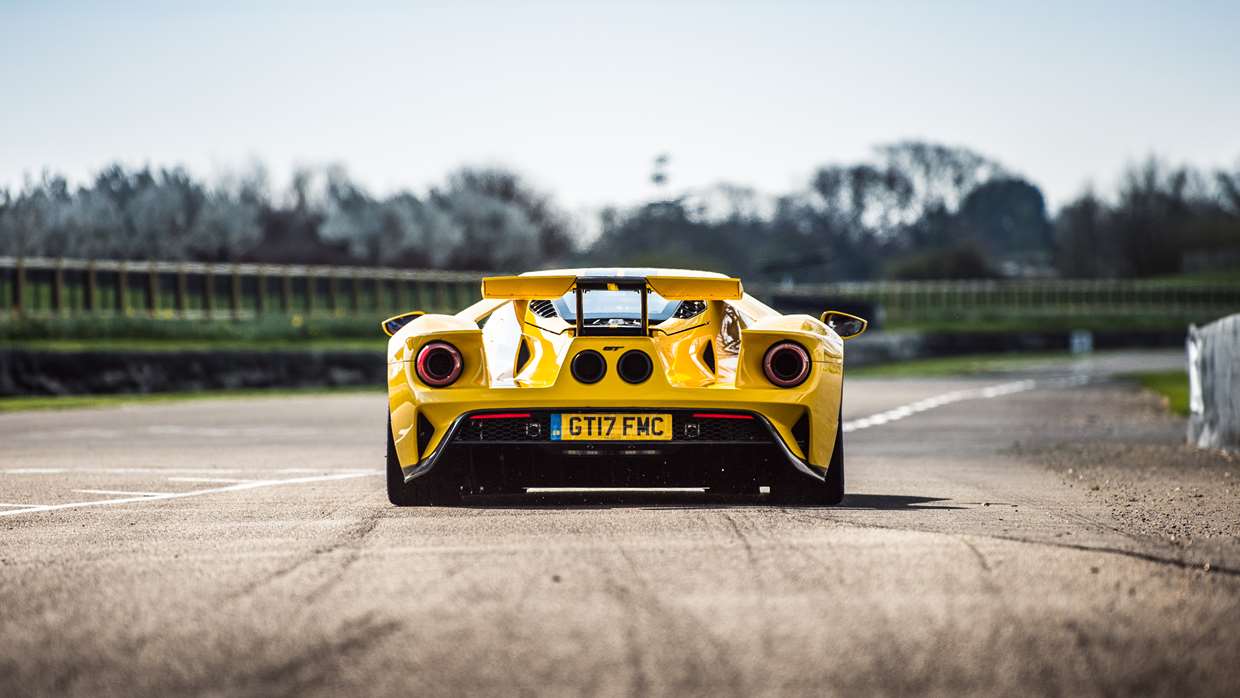 Vehicle preparation guid for Goodwood Track Days
27.10.2021
Goodwood Track Days have been developed for you to explore you and your own car's ability on track within a safe, controlled environment. Tuition will be on hand for you to improve your skills and to get the best from yourself and your car.
Your car will be subject to higher stresses than would usually be encountered on the road. Because of this, we have put together this basic guide to aid you with your preparation and enjoyment of the day.
Brakes: Pads should be checked to ensure there is at least 1/3 of the original thickness left on the pad face. Discs should also be checked for cracks or warping and to make sure they are not too thin.
Tyres: Side walls should be checked to ensure that there are no worn patches or bulges. Pressures should also be checked against the manufacturer recommendation.
Lights: All forward facing lights should be taped up to avoid glass falling on the track if a stone cracks them. We recommend using electrical insulating tape which can be easily removed.
Towing eyes/hooks: If your car has a removable eye/hook please remove this before your time on track and place in an accessible area so the recovery team are able to pull your vehicle if needs be.
Vehicle contents: Please make sure your cars interior and luggage space is clear of all unnecessary and loose items to avoid them moving around during your time on track.
Fuel: Expect your fuel consumption to increase by at least 50% during your track day, therefore please ensure that your car has a good amount of fuel upon arrival to the Circuit. There are petrol stations within close proximity but leaving your session half way through to re-fuel will result in you losing your place in the queue and reduced time on track. Please do not 'brim' your tank prior to your arrival as fuel may spill onto the Circuit during the fast corners resulting in your car being black flagged.
Lubricant/coolant levels: Ensure all lubricants (such as engine and gearbox) and coolant levels are checked prior to arriving at the Circuit. We recommend bring a small quantity of oil if your car is known to burn through it fairly quickly.
Please note, the guidelines above are intended as basic preparations for you and your car. They should not be considered as definitive track driving rules. These will be covered during the drivers' briefing on the day which all participants must attend. If you are unsure of any of the points, mentioned above, please consult a specialised dealer or mechanic for further information. 
WONDERFUL BELTS
We welcome you in the WONDERFUL BELTS category! For centuries, human civilization has not come up with anything new to support pants. A belt remains a belt. Our belts are retained from natural leather and with buckle cast from brass. It would seem that everything is simple, but there are, as they say, nuances.
The thickness of the belt strap is 3.8-4.2 mm, which combines the hardness and durability of the leather in the belt, with strength and elasticity at the same time.
The belt strip is cut from a solid piece of the leather which excludes the options for gluing or stitching pieces.
The length of the belt is 120-125 cm without buckle, and made in such a way that everyone can effortlessly shorten the belt to the desired size.