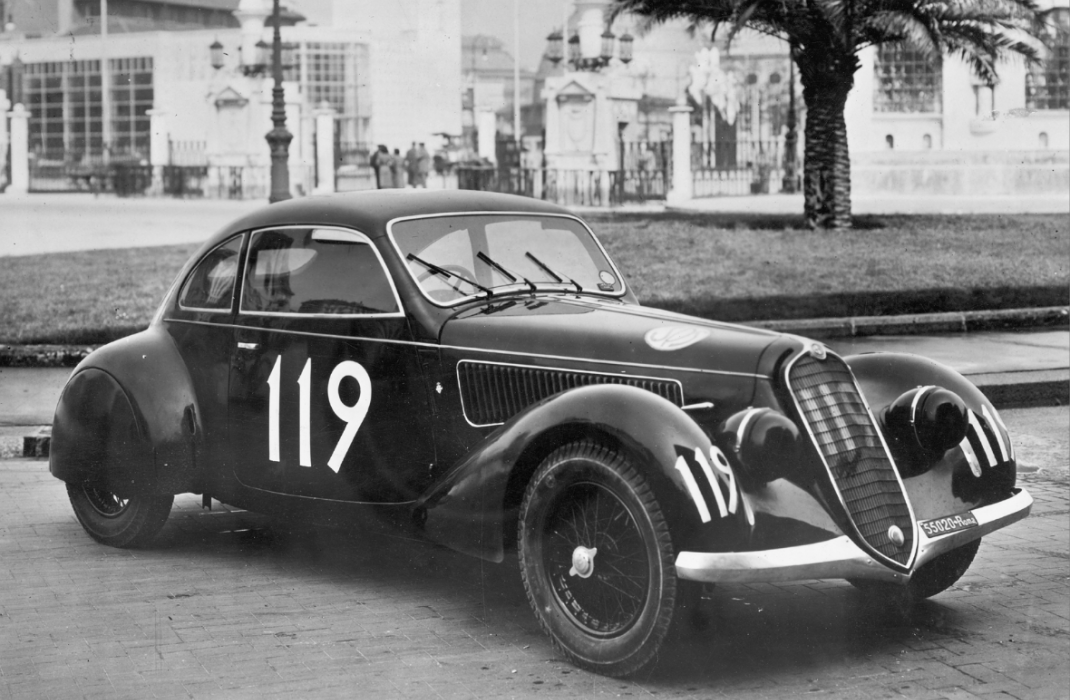 Alfa Romeo 6C 2300 L Mille Miglia
19.10.2021
The Touring Superleggera International Register at the 2021 Auto e Moto d'Epoca Salon, Alfa Romeo 6C 2300 L Mille Miglia.
It was the first to be built using the new patented "Superleggera" system and it took part in the 1937 Mille Miglia (leading to it being called Mille Miglia), coming in first in its category and fourth overall.
The Alfa Romeo Sales Management had initially regarded this new construction system with suspicion but lawyer Felice Bianchi Anderloni took up the challenge right away with those who didn't believe that the car would reach Rome without breaking.
The second car exhibited in Padua was Alfa Romeo 1900C Sprint Coupé Superleggera 1953. This car was the second 1900C Sprint model and practically identical to the first presented at the Turin Salon in 1952, with just a few minor improvements. It was the Carrozzeria Touring version of the new Alfa Romeo model, the 1900 which launched the new Casa del Portello industrial era after its war wounds had healed. The car shown here was originally exported to Franc and has now returned home and been carefully restored.
More information about Auto e Moto d`Epoca Padova 2021 in our Calendar.