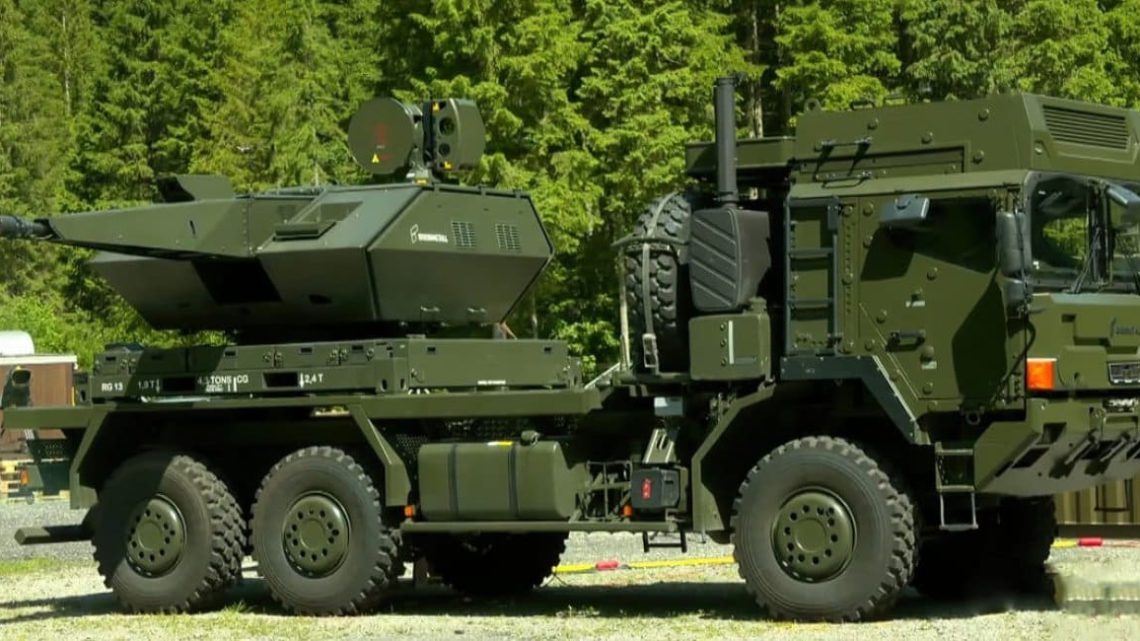 Skynex Air Defense System for Ukraine
12.12.2022
Germany company Rheinmetall will supply for Ukraine in 2024 Skybox Air Defense System. Butt only 2 units.
Among them are multi- modal radar guided 35 mm Oerlikon Revolver Gun® Mk3 auto cannons. These can be mounted on vehicles, or be deployed as stand  alone revolver  turrets for point defense.
Oerlikon Skynex® is the latest air defence concept of Rheinmetall and sets new standards with its unique and open architecture. A control node, which houses the operation consoles and the Oerlikon Skymaster® Battle Management System, forms the centrepiece of the system. 
Various sensors and effectors can be linked in a modular way in order to fit mission requirements. Radars, such as the Oerlikon X-TAR3D® provide the air picture, which is consolidated in the remote control node. From there, air targets are assigned to autonomous effectors via the Skymaster network. 
Besides the high performance Oerlikon Revolver Gun® Mk3, missile based air defence means can be integrated and controlled as well. Such a weapon mix provides a highly effective layered protection shield against a wide spectrum of air threats.