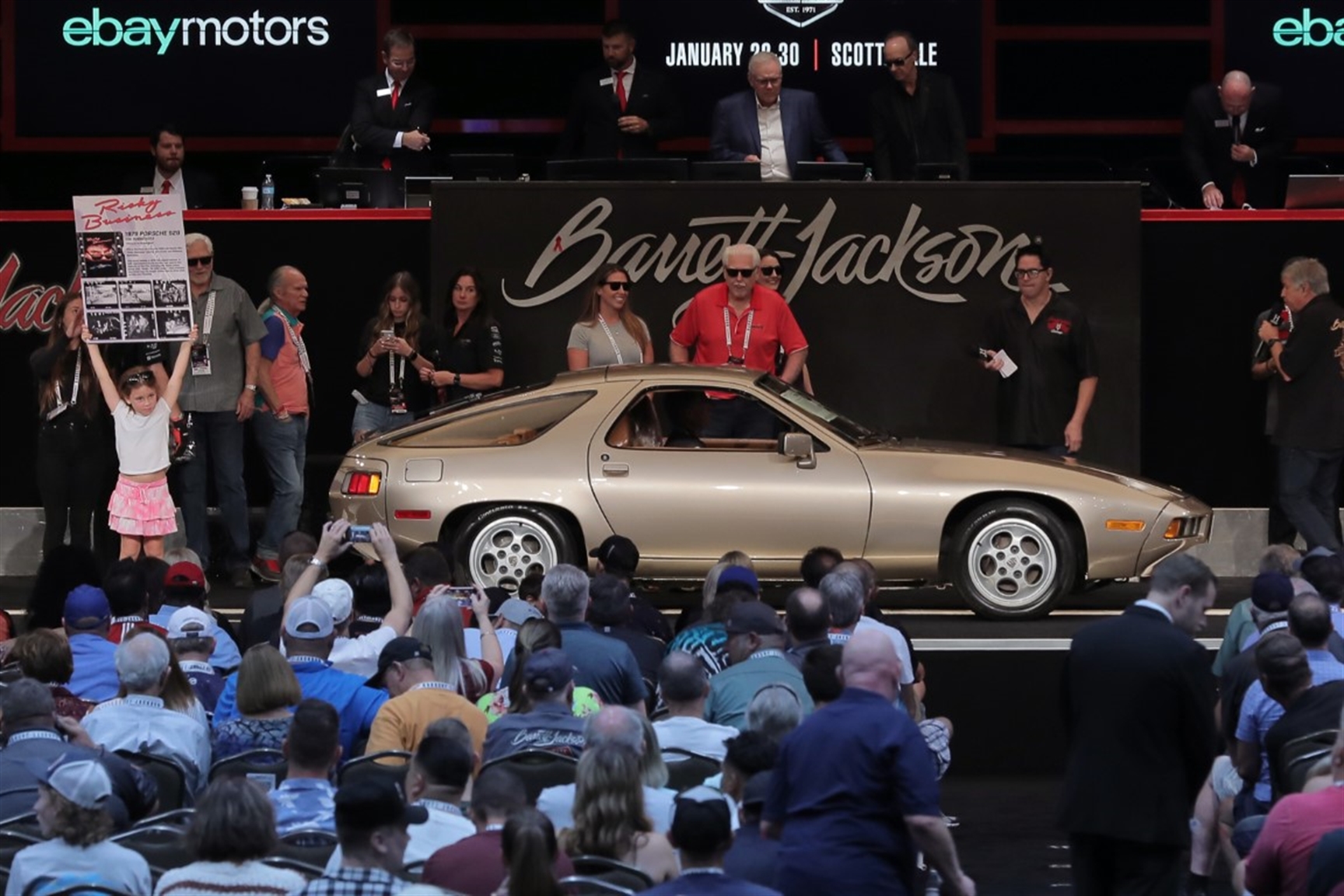 Porsche 928 driven by Tom Cruise sets new price record
21.09.2021
The 1979 Porsche 928 driven by Tom Cruise in the hit 1983 film Risky Business has sold for an incredible $1.98m (£1.44m) at Barrett-Jackson's auction in Houston Texas, becoming the most expensive car of the sale.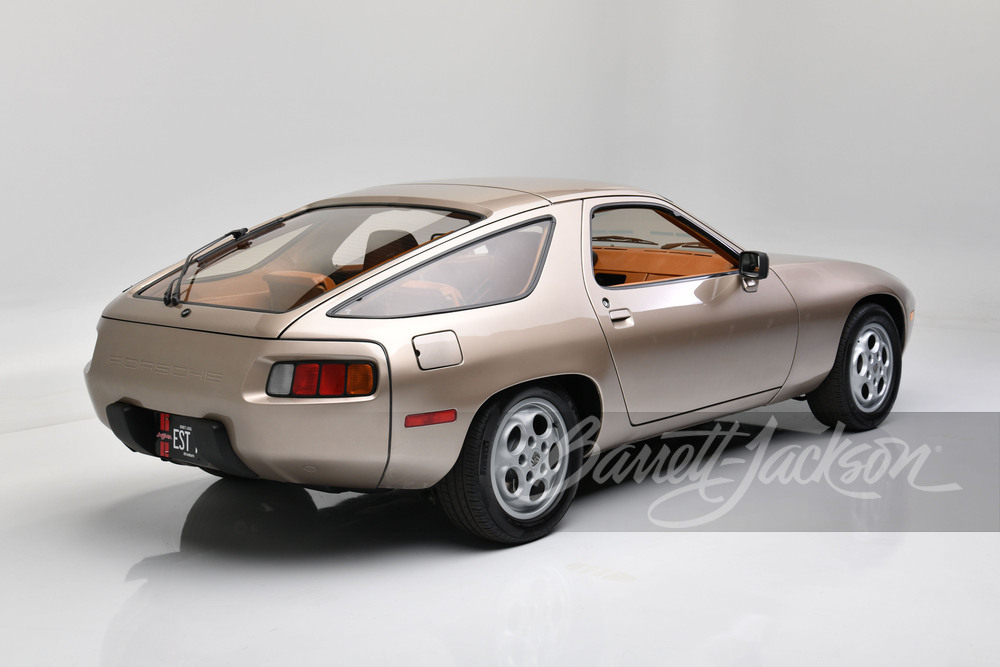 Onlookers gasped as four telephone bidders continued to elevate the sale price well above the estimate, smashing the world-record value for a 928 sold at auction. Incredibly, the car sold for just $49,200 (£36,006) ten years ago – indicative of the continued growth of the collector car market.
Several cars were tipped to beat the Porsche 928 in the sales rankings, including a 1966 Ford Shelby GT350 that was raced by Sir Stirling Moss in the 1990s and a 2019 Ford GT. They sold for $495,000 (£362,260) and $1.2m (£880,000) respectively – well below the Risky Business Porsche.
The 928 was one of three cars used to film Risky Business, and was utlised for many of the wide-shot driving scenes as well as the iconic chase sequence. Records reveal that the Porsche was originally finished in green paint, and its sun visor bears the autographs of several famous cast members, including Bronson Pinchot, Curtis Armstrong and Jon Pantoliano.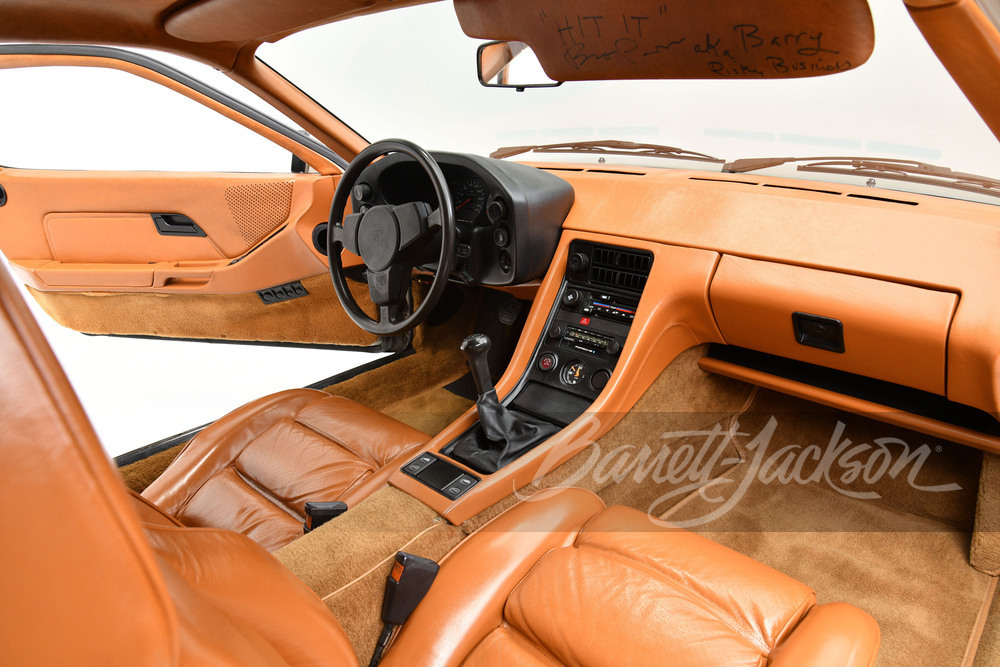 After the film was finished, the car was sold and slipped into obscurity before being discovered in the mid-2000s by filmmaker Lewis Johnsen, who was searching for it as part of his The Quest for the RB928 documentary.
It's said that this 928 is the very car in which Tom Cruise learned to drive a manual transmission, and he has since become an accomplished driver in his own right, competing in a Nissan 200SX GT3 in an SCCA race at Summit Point Raceway in 1988 and testing a Red Bull Formula 1 car at Willow Springs in 2011.